Screen Wash-Out Viewer Sink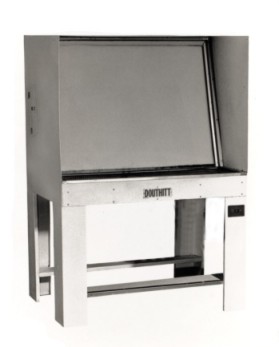 PRICE INCLUDES:
Polished Plate Glass sealed water tight in stainless steel frame over opalescent plexiglass to insure even non-glare illumination.
Precision Automatic Water Regulator to accurately set water temperature, complete with hose and adjustable spray nozzle.
Large capacity stainless steel water trough with stainless steel duck board.
Heavy gauge sheet metal construction with special DURA-BOND coating to protect against rust, etc.
Fluorescent Lighting System controlled by a waterproof light switch.
Floor type adjustable leveling Bolts and Seven Foot Service Cord.
---

Return to Main Menu